Bone Tumours – Symptoms & Treatment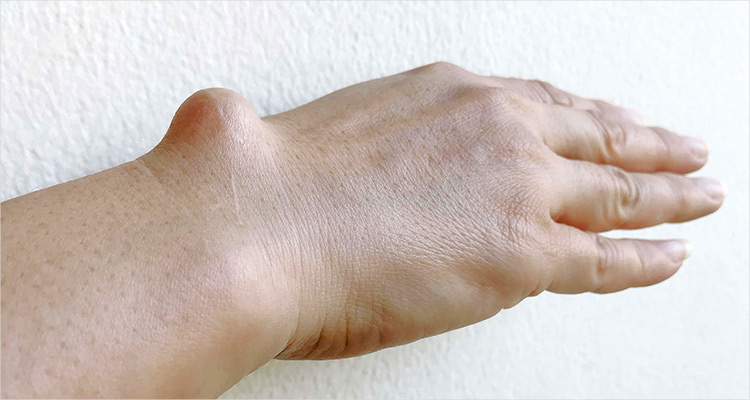 What is a Bone Tumour?
When the cells start to grow indefinitely in an abnormal pattern they form a lump of tissues. When these lumps form in your bone, it is known as bone tumors.
Bone tumors are of two types: Benign and Malignant.
Generally, there are 6 types of Benign Tumours:
Osteochondromas
Nonossifying fibroma unicameral
Giant Cell Tumors
Enchondroma
Fibrous Dysplasia
Aneurysmal Bone Cyst
And 5 types of Malignant Tumours:
Osteosarcoma
Ewing Sarcoma
Chondrosarcoma
Secondary Bone Cancer
Multiple Myeloma
Unfortunately, the causes of these bone tumors remain unknown. However, few of the possibilities are exposed to radiation, bone injury or genetics.
Symptoms of Bone Tumours:
The most common symptom of bone cancer is a slight ache felt on the bone where the tumor occurred. In due course of time, these pains can get severe.
Night sweats along with fever can be another sign of a bone tumor developing.
If you have a benign tumor, chances are that you might not experience any of the above symptoms. However, if they keep growing, they may start to interfere with the blood vessels and can become dangerous.
Diagnosing a Bone Tumour:
No matter what type of lump you may develop, doctors gain further clarity using various diagnostic techniques to determine the nature of the tumor. The main concern is to understand whether the tumor is benign or malignant and since the mere look and feel of the tumor is not sufficient, laboratory tests are essential.
 1.Blood and Urine Test
The Alkaline Phosphatase Test is a common test done to diagnose various cases like Kidney Cancer, liver problems, gallbladder etc.. As there are multiple cell formations taking place rapidly, this test notifies the large quantities of enzymes that may be produced in the blood.
Detecting different proteins in these fluids also indicates the presence of a tumor.
2.Imaging Tests
X-Ray, MRI Scan, PET Scan, Arteriogram, etc.help the doctor to understand the exact location of the tumor on the bone. Various angles and radio waves provide a detailed image of the tumor.
3.Bone Biopsy
Open biopsy or Incisional biopsy is done by making an incision to remove the tissue. A bone biopsy is essential for making a diagnosis of the condition.
Bone Tumour Treatment:
If you are having a benign tumor, there is less to worry about. Benign tumors are generally harmless and there have been registered cases where a tumor disappeared in due course of time, especially among kids.
Often, the soft tissue tumors are ignored as they are considered an unwanted protrusion and are self-diagnosed by the individual or their family members. A minor fall or slip and getting hurt near the tumor region can be the cause of severe pain and can cause immense internal damage. Also, these benign bone tumors can be serious if they hold up against vital structures like the nerves or blood vessels. In such cases, doctors advice to undergo a surgery and get that extra portion removed to avoid any further complexities.
Malignant Tumour is a serious case and it is important to remove the cancerous cells so that it doesn't spread further. As a result, methods like, Surgery, Radiation Therapy, Chemotherapy, Cryosurgery (killing cancer cells by freezing them with liquid nitrogen) are often performed under expert supervision.
About OMNI Hospitals:
At OMNI Hospitals, we have a range of doctors who are not only experts in their field but are dealing with various medical cases on a day to day basis. The combination of experience and expertise is very important to us because our priority is to ensure seamless treatment to our patients while striving to reduce the burden on patient's family and friends.
About Dr. Kishore Bhavanam Reddy:
With 11 Years of experience as an Ortho Oncology Surgeon, Dr. Kishore Bhavanam Reddy holds a Fellowship in Bone and Soft Tissue Tumors from the reputed TATA Hospital, Mumbai as well as a Fellowship in Musculoskeletal Oncology and Diploma in Tissue Banking from NUH, Singapore. It is an honor to have Dr. Kishore Bhavanam Reddy as one of the physicians to be ranked in the league of eminent Orthopedic Oncology surgeons in India. He specializes in Bone & Soft Tissue Tumor Limb Salvage Surgeries in the upper limb, lower limb, and spine, both in primary and secondary bone tumors.
Dr. Kishore B Reddy, the best ortho-oncologist in Hyderabad, has performed first rotationplasty in the state of AP / Telangana and is renowned for the first wide excision with ECRT Reconstruction of Femur and the First Total Femur Replacement for Bone cancer in the state of AP and Telangana. Apart from introducing a new set of surgeries, he has successfully performed more than 1000 Limb Salvage Surgeries for bone tumor treatment.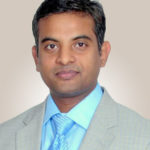 Medical Director, HOD – Orthopaedics and Orthopaedic Oncology