Paediatrics & Neonatalogy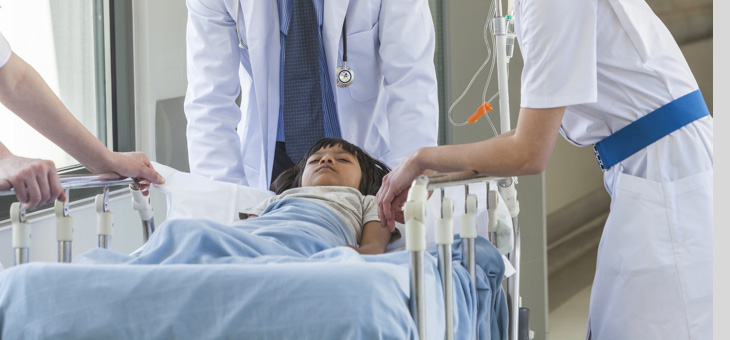 Child health care is of utmost importance. It is essential that problems faced by infants, children, and adolescents come to light, and are detected in their early stages. At OMNI, we strive to recreate a family-centric environment, as a means to ease their suffering. With the support of the best paediatricians in Vizag, we make sure that your child is in the safest hands and ensure professional-level healthcare from our well-qualified experts. Consult the best child  and infant specialist in Vizag.
Paediatric Surgery
Paediatric surgery is a subspecialty of surgery involving the surgery of fetuses, infants, children, adolescents, and young adults.
Many paediatric surgeons practice at children's hospitals. Subspecialties of paediatric surgery itself include neonatal surgery and fetal surgery.
Other areas of surgery also have paediatric specialities of their own that require further training during the residencies and in a fellowship:
Paediatric cardiothoracic (surgery on the child's heart and/or lungs, including heart and/or lung transplantation).
Paediatric nephrological surgery (surgery on the child's kidneys and ureters, including renal and kidney transplantation).
Paediatric neurosurgery (surgery on the child's brain, central nervous system, spinal cord and peripheral nerves).
Paediatric urological surgery (surgery on the child's urinary bladder and other structures below the kidney necessary for ejaculation).
Paediatric emergency surgery, surgery involving fetuses or embryos (overlapping with obstetric/ gynaecological surgery, neonatology, and maternal-fetal medicine).
Surgery involving adolescents or young adults, paediatric hepatological (liver) and gastrointestinal (stomach and intestines) surgery (including liver and intestinal transplantation in children).
Paediatric orthopaedic surgery (muscle and bone surgery in children).
Paediatric plastic and reconstructive surgery (such as for burns, or for congenital defects like cleft palate not involving the major organs.
Neonatology
The Neonatal intensive care unit (NICU) at OMNI RK is the best in Andhra Pradesh in terms of design, medical infrastructure, equipment and quality of care. This 30 bedded NICU has world-class warmers, ventilators, phototherapy units and other equipment. It has separate cubicles for inborn, outborn and septic babies. What sets the NICU apart is the fact that it offers facilities which very few health care centres in India are equipped with.
Dr K. Seshagiri, the best neonatologist in Vizag who has completed his DM Neonatology from the prestigious Postgraduate Institute of Medical Education and Research, Chandigarh. He is the first neonatologist of Visakhapatnam and has more than 10 years of post DM experience and is Chief Neonatologist of our Department of Neonatology. Survival rates in our NICU are more than 90% because of strict asepsis protocols by trained Nurses, good infrastructure and dedicated registrars of our department.
Especially for gynaecologists who are planning premature deliveries because of maternal and fetal indications and high-risk cases, they can shift the mothers to our hospital admit under their care and utilise our facilities (in utero transfer), because it is very difficult to shift the sick preterm babies safely.
Sub Specialities
Cleft lip and palate
Oesophagal atresia
Tracheoesophageal
Fistula
Hypertrophic pyloric stenosis
Intestinal atresia
Necrotising enterocolitis
Meconium plugs
Hirschsprung's disease
Imperforate anus
Undescended Testes