Obstetrics & Gynaecology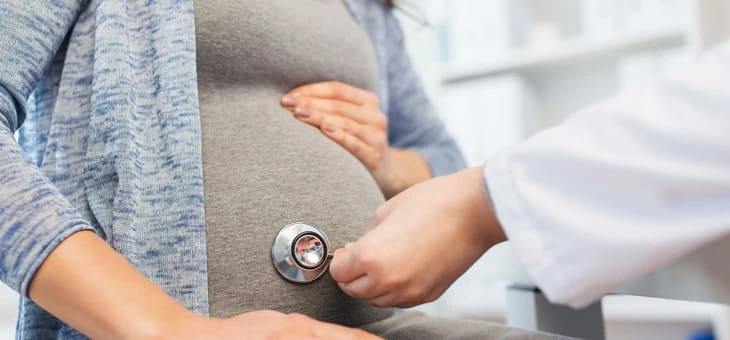 The Department of Obstetrics and Gynaecology at OMNI Hospitals has been established with an aim to provide world-class care and solutions to a wide gamut of medical problems from minor to serious nature. The department takes care of each woman throughout her journey into womanhood from teenage years till she reaches menopause.
The Department of Obstetrics and Gynaecology has a committed team of qualified specialists, well-trained nurses and the latest equipment to handle matters of pregnancies that could include late maternal age, complications like stillbirth, miscarriage issues, pre-existing medical problems such as high blood pressure, diabetes and others. Consult the best gynaecologist in Vizag.
The department offers solutions for the following:
Maternity care covering high-risk pregnancies with gestational diabetes, late age pregnancy, hypertension, and any other related problems
Hysteroscopy
Abdominal surgery like total abdominal hysterectomy (TAH)
Daycare
The department of gynaec-laparoscopy surgery deals with every form of gynaecological disorders that a woman might face at any point of her life like cases of endometriosis, pelvic inflammatory disease, ovarian cysts and uterine fibroids or polyps. All of these can be treated with laparoscopic surgeries.
OMNI Hospital offers 'Parent Craft' classes for expectant mothers. The classes guide mothers on diet and nutrition. The women are also provided with guidelines for exercise and lifestyle that need to be followed during the duration of the pregnancy. These guidelines help expectant mothers avoid unforeseen complications.
Sub Specialities
Complicated pregnancy
Miscarriage
Implantation bleeding
Chorionic hematoma
Vaginal bleed
Cervical bleed
Cervical cancer
Colposcopy and hysteroscopy
Cysts in the female reproductive organ and removal
Laparoscopy surgery of the ovaries and fallopian tubes
Uterus fibroids
Sexually transmitted infections
Urinary incontinence
Problems with menstruation
Diagnosis and treatment of cancers of cervix, vagina, vulva, uterus or ovary
Listen to Dr Padmaja Subrahmanyam, best gynaecologist in Hyderabad, at OMNI Hospitals Kukatpally, talking about various woman health issues, their causes and other lesser-known facts about the gynaecological issues.