Pulmonology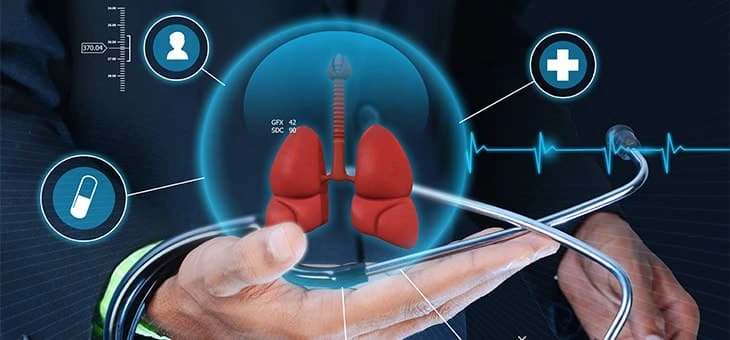 The Department of Pulmonary Medicine at OMNI Hospital serves to manage patients suffering from various lung disorders such as
Asthma
COPD
Tuberculosis (TB)
Pneumonia
Lung cancers
Birth defects of lungs
Sleep disorders
Snoring
Smokers Rehab
The Department has outpatient and inpatient facilities backed by the Intensive Medical Care Unit and other supportive high-end equipment like:
PFT machine
ABG machine
Spirometry
BIPAP and CPAP
Polysomnography (sleep studies)
There is round the clock support and meticulous care for respiratory medicine, tuberculosis and asthma patients.
Acute and severely ill patients are managed in the ICU backed up by excellent radiology, laboratory services and physiotherapy departments.
The department conducts awareness campaigns regularly for the benefit of the general public, under the "Know & Manage Asthma" program and "no smoking" campaigns are also part of these programs. Public drives always include an asthma camp conducted in various residential associations.
Listen to Dr Ravindra Nallagonda, best pulmonologist in Hyderabad, at OMNI Hospitals Kukatpally, talk about various lung diseases, their causes and other lesser-known facts about the organ.
Patient Testimonial
Kavitha's family testimonial for Dr Ravindra Nallagonda, best pulmonologist in Hyderabad, OMNI Hospitals, Kukatpally.