Vascular Surgery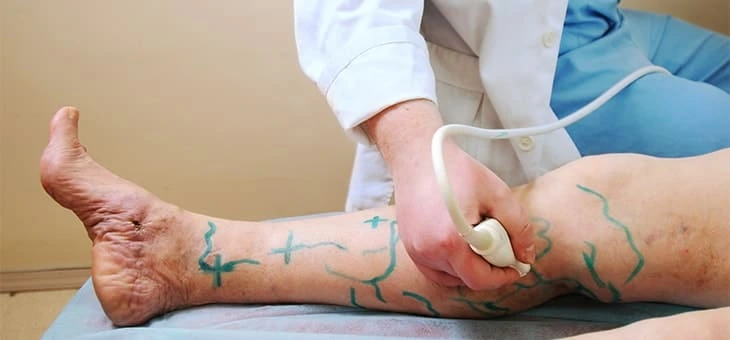 The department of Vascular surgery in Omni hospitals offers a wide range of treatments for circulatory disorders and vascular diseases by employing minimally invasive procedures and surgeries by internationally recommended technology and procedures. The vascular system or the cardiovascular system consists of arteries, veins, lymphatic vessels, and pumps the blood throughout the body, thereby ensuring proper oxygen supply in the body. In case of any mishaps resulting in blockage in the blood flow, the body loses state of balance and might lead to organ damage. 
Facilities
Omni Hospitals has a team of best and top vascular surgeons in Hyderabad who specialise in performing endovascular procedures and related vascular conditions. The department of Vascular Surgery in Omni Hospitals has world class equipment and offers interdisciplinary diagnostic services with global technology and specialist care.
Treatments
Omni Hospitals has state-of-art infrastructure to treat blood vessel problems, vascular diseases, and lymphatic system conditions with world class care. Our expert vein specialists and vascular surgeons in Hyderabad hold decades of experience in dealing with cardio-vascular cases. At Omni Hospitals, we offer advanced treatments such as 
Without treatment, vascular disorders often lead to serious problems, such as strokes or heart attacks. With treatment, adequate blood flow is restored to the vessels, reducing the risk of further complications. No matter what your diagnosis or recommended treatment, OMNI hospitals in Hyderabad will give expert, individualised care.
Our care extends to the full range of arterial, venous, and lymphatic disorders, including diseases of the carotid artery, aorta, visceral, and extremity arteries.
Clinical Team
Dr. Sanjeeva Rao K