Orthopedic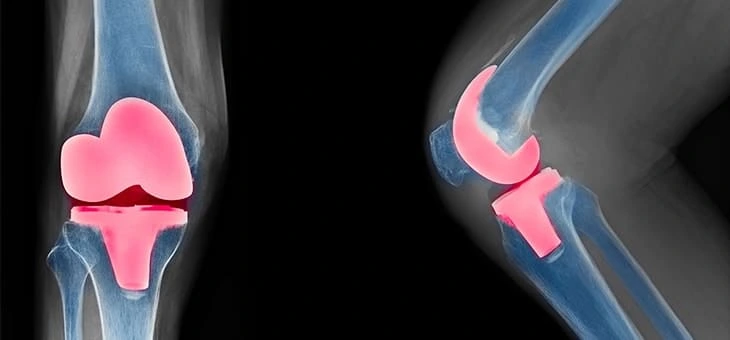 The Centre for Orthopaedics offers the most comprehensive healthcare systems and virtually all of the finest, latest treatments, technologies and services comparable to the best one's available today. Our team comprises of internationally reputed surgeons, medical and rehabilitative specialists, as well as occupational and physical therapists. The physiotherapy department supports our centre with highly qualified therapists and specialists.
Consult the Best Orthopaedics in Hyderabad & Vishakapatnam.
The department of orthopaedics is dedicated to musculoskeletal conditions, performing more joint replacement procedures than any other hospitals in the state. This experience, combined with the unique and comprehensive services available at OMNI, allows patients to enjoy the highest quality of care, from diagnosis and treatment to rehabilitation and wellness.
Whether searching for a solution for inflammatory arthritis or osteoarthritis, autoimmune diseases, cartilage or ligament problems, revision surgery, minimally invasive surgery, partial joint replacement surgery, or total joint replacement surgery, OMNI provides patients with the latest treatment options, continuity of care and a group of the most experienced surgeons and rheumatologists in the state.
We provide diagnosis and treatment for the full spectrum of musculoskeletal diseases and injuries, from the simplest orthopaedic cases to the most complex ones. We have a separate sub-department for each class of orthopaedic problem area and hence provide comprehensive orthopaedic treatment all under one roof.
We are recognised regionally and nationally as a leader in patient care, education and rehabilitation. With a great commitment to patient care and academic work, we offer quality and cost-effective round-the-clock services to patients from all walks of life.
Sub Specialities
Joint replacement
Hip and knee
Total and partial knee replacement
Department of Orthopaedic Oncology
The department of Orthopaedic Oncology serves as a major referral centre for bone cancers and soft tissue tumours and provides treatment for a wide variety of pathological diagnoses, both benign and malignant. Bone cancer is a rare form of cancer that forms in the cells of the bones. Soft tissue cancers are those tumours arising from the tissue around the bone, namely the neurovascular structure, fat, skin and synovium.
There are two types of cancers:
Primary Bone Cancer
Cancer begins in the tissue of the bone itself.
Multiple Myeloma
Osteosarcoma
Chondrosarcoma
Ewing's Sarcoma
Secondary Bone Cancer
This is also known as bone metastasis or skeletal metastasis. This is a form of cancer of the bone where the cancer has spread to the bone from some other organ. Most cancers are:
Breast
Prostate
Lungs
Kidneys
Thyroid