General Surgery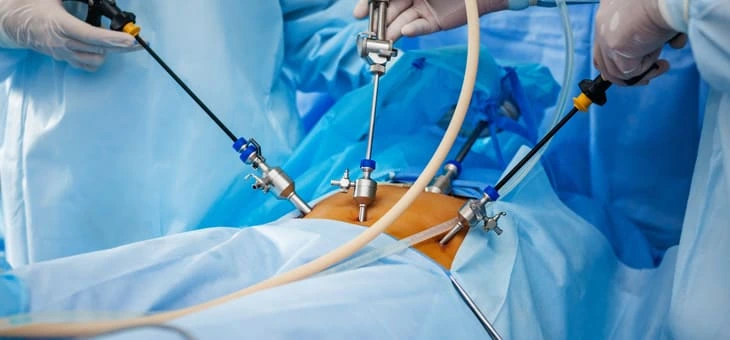 Excess body weight can be a big hindrance to activities of daily life. Not only can this lead to several medical conditions like heart diseases, blood pressure, sleep apnea, or cancer but also eventually leads to major disabilities or even death. Obesity is a result of a combination of several factors which may be hereditary, or the result of poor lifestyle, lack of activity/exercise, or hormonal imbalances.
When all efforts to diet, exercise or improve the diabetic condition fail, bariatric surgery must follow. At OMNI, our eminent team of bariatric experts ensure a steady and healthy long term program with attention to quality, making the process of weight loss through surgery less painful. Studies have shown that the patients who continued to maintain successful weight loss, completely resolved type 2 diabetes in 78.1% of cases. Our skilled surgeons and experienced medical team ensure that in the long run, you lead a healthier lifestyle for a better future.
Our laparoscopic surgery team uses minimally invasive procedures as opposed to open surgeries, as a means of reducing scarring, pain or risk of infections in benign and malignant problems. With a specialisation in minimal access surgeries (MAS), our surgeons use smaller incisions and state of the art equipment while operating, resulting in faster recovery post-treatment. Less time spent in the hospital is an indicator of a quicker healing process and patients are back on their feet in no time.
Sub Specialities
Sleeve gastrectomy
Gastric bypass
Duodenal switch
Banding