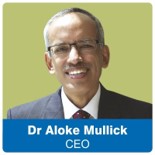 Dr. Aloke Mullick
Dr Aloke Mullick is a healthcare leader with large corporate hospital leadership experience in India and overseas. He has a track record of creating leadership excellence, operational and business transformation, benchmark-based cost management, and strategic growth. His also has a passion for healthcare technology. He has been an invited speaker in international fora and is an adviser to many Healthcare IT companies. He setup India's first standalone EHR Company. Dr Mullick is also a certified Heartfulness Meditation Trainer. Meditation has helped him find a deeper purpose in life & live life with joy and gratitude.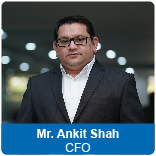 Mr. Ankit Shah
Mr Shah comes with 20+ years of experience in assurance, taxation, risk advisory services, feasibility analysis, investment management, underwriting, transaction support and strategic business planning across verticals in life-science, infrastructure, healthcare and bio-tech sectors. Previously, he has worked with Alexandria Real Estate Equities Inc., (NYSE listed REIT focused in life-science R&D in India) and with Ernst & Young Private Limited (part of Transaction Advisory Services). He is a Chartered Accountant (ICAI).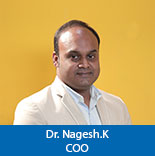 Dr. Nagesh. K
Dr. Nagesh has 18+ years of experience in healthcare. Having worked in Asia and Africa, Dr. Nagesh comes with rich experience in Operational Excellence in hospitals across countries. A doctor by profession, Dr. Nagesh is a Trainer for the MSME (Govt. of India) Health Care Division & Assessor-Quality Council of India, NQUAS, and is also a certified trainer in basic life support, advanced cardiac life support, and advanced life support in Obstetrics. He has trained more than 2000 medical and dental graduates and postgraduates in Basic Life Support. He is a NABH and NQUAS assessor. He also has a Masters Degree in Philosophy in Hospital Administration from BITS Pilani.