Dos And Don'ts For Healthy Hair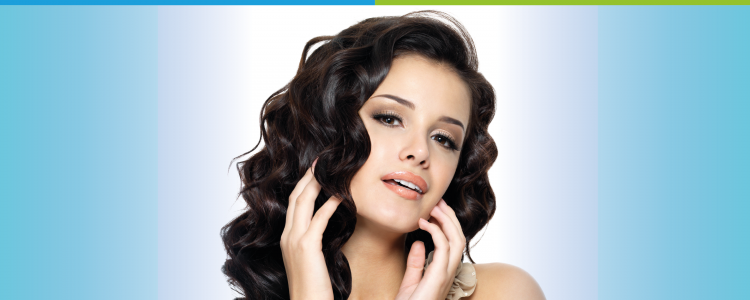 When you meet someone for the first time, you notice their hair at the first instance. Having nice and shiny hair leaves a good impression, so it's important to take care of it properly. In addition, good hair care plays an important role in maintaining a healthy head of hair and decreasing the risk of extensive hair loss. You don't have to wash your hair every day by using shampoos and conditioners. You need to know how to take care of your hair regularly if you want it to be healthy and shiny.
Besides our appearance, maintaining healthy hair is important for our overall health. Our self-esteem is also affected by the way we look and the way we feel. Before proceeding to the dos & don'ts of hair care, let's understand why hair care is important:
To promote healthy hair
It is extremely important that you maintain healthy hair to keep it looking neat and healthy. Hair that is unmaintained can have split ends, be frizzy, and be extremely dry, which is neither healthy physically nor good for your self-esteem. You can have all the confidence you need with healthy hair when you go to a hair salon to get the correct treatments to keep your hair in a healthy, vibrant state. In addition, after leaving the salon, the stylist will ensure your hair is maintained in a healthy and vibrant condition until your next salon visit.
To prevent premature hair loss
Hair maintenance bolsters both your self-esteem and your sense of hygiene. The proper maintenance of your hair can, however, prevent premature hair loss and increase longevity.
To boost your self-esteem
Everyone wants to feel confident, and how we see ourselves is affected by the condition of our hair. Salon appointments can help you regain your self-confidence and feel better about yourself. In a salon, you can get your haircut and styled by style experts who know how to make you look your best. The quality of the stylist and salon you use will help you contribute to it.
Dos & don'ts of hair care
Keep your hair clean by washing it regularly. Cleaning your scalp encourages a healthy scalp, which leads to healthy hair growth. You can shampoo your hair as often as three times a week, depending on the condition of your hair.
For a deeper clean, use a shampoo that is detoxifying once a week. Choosing a product that will remove residue, improve hair health, and oxygenate your scalp, which is the key. The ingredients such as eucalyptus oil, chamomile extract, and witch hazel promote a deeper cleanse.
Do not concentrate on one area when applying shampoo. Apply it evenly throughout your hair.
Cleanse your hair at least once a week. The excessive oil buildup on your scalp clogs up your follicles, causing issues such as flaking, redness, itchiness, and unmanageable hair.
Use only a small amount of shampoo. Regardless of which shampoo you use, you only need a dime- or nickel-sized amount to thoroughly cleanse your hair.
Take it easy. Wash your hair with shampoo and massage it on the scalp. If you wash your hair just at the bottom or middle of the strand, it will mat or tangle. Cleanse your hair by gently raking your fingers through it. Make sure you do this gently.
After washing your hair, condition it. Hair becomes more supple after this hydrating step. Conditioners that protect against fading are critical for those who color their hair.
Distribute the conditioner evenly throughout your hair with a comb.
Use a hair mask once a week to improve hair hydration and repair. Hair will be left hydrated and shiny after using a hair mask.
DO NOT use silicones or parabens in conditioners. They coat and weigh down the hair. Besides picking up air pollution, silicone can also cause hair to lose its luster more quickly.
Use richer hair masks and conditioners near the ends where the hair is most dry instead of heavy conditioners at the scalp. Apply lighter conditioners all over the hair.
Make sure your conditioner has time to absorb and moisturize thoroughly: Give it at least two to five minutes.
If you're struggling to maintain healthy hair, get in touch with the experts at OMNI Hospitals. We have the best hair care experts with rich & proven experience in providing the best hair treatment for dandruff, PRP, hair fall treatment, hair transplant surgery, hair weaving, intraregional treatments for patchy hair loss and scalp psoriasis confused with dandruff among others. Call  8880 101 000 in to know more.