IMPACT OF COVID-19 ON DIABETES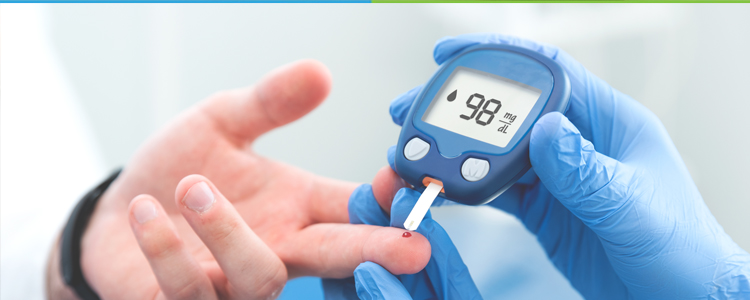 Why is diabetes a major concern in COVID-19 times?
Diabetes is a major concern in COVID-19 patients because of these potential reasons 
Ongoing inflammation in the lungs (1 – 6 levels) is associated with increased insulin resistance

As per some reports due to pancreatic damage some patients become de novo diabetic 

Due to steroids used in them and also stress due to COVID-19, blood sugar levels are increased 

Important thing to note is the use of SGLT-2 inhibitors in home treated or hospitalised patients, it may cause euglycemic diabetic ketoacidosis 

Glucose readings especially when measured with a glucometer, high dose vitamin C are an example of a substance that has proven several times to alter glucometer blood glucose measurements. Falsely elevated blood glucose readings can become life – threatening when the treatment causes Hypoglycemia and patients report heart palpitations, shakiness, and sweating. It can also lead to seizures and cause loss of consciousness. Understanding which substances can cause falsely elevated blood glucose is important prior to initiating treatment. 
How to tackle diabetes in COVID-19?
In hyperglycemic patients with COVID-19 hydration is very important. It is advised to take 100-150 ml of water per hour in patients without any renal or cardiac morbidity. 
In COVID-19 patients with hyperglycemic check Hba1c levels. If Hba1c < 6.4, the patients are hyperglycemic due to COVID-19 stress or steroids used in the treatment.
If the patient is a known diabetic, then how to manage COVID-19 patients treated at home? 
Counsel regarding the importance of hydration 

Continue the same drugs except for SGLT-2 inhibitors 

Patient to check blood sugar levels frequently 
How to manage the patient if admitted in hospital? 
Hydration is important 

Target blood sugar is 140-180 mg/dl 

If the patient is taking food normally, we have to follow Basal+ Bolus+ correction insulin regimen 

If the patient is not taking food properly then we have to follow Bolus+ correction insulin regimen 

If the patient is NBM or in ryles tube feeding we have to give correction insulin in every 6 hours, if the sugar is not controlled with correction insulin, then we have to add Basal insulin to the existing correction insulin
What precautions should be taken at the time of discharge?
As the patient improves the demand for insulin drastically decreases hence the patient should be informed to measure the sugar levels frequently and the same should be informed to the consulting physician.
An important note. 
For every diabetic patient with COVID-19, it is better to check blood beta hydroxybutyrate (a ketone body). Direct measurement is important than urine ketone bodies especially 1-2 times during hospital stay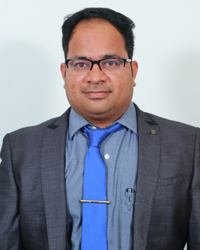 MD (General Medicine) 
Diploma in Diabetology (UK), Consultant General Physician (General Medicine & Diabetology)