Know more about Influenza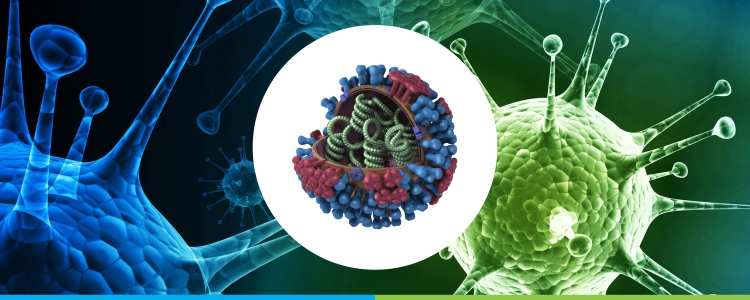 Influenza is a viral infection which affects a person's respiratory system — nose, throat and lungs. Influenza is commonly called the flu. The viruses spread from person-to-person by droplets coughed or sneezed in the air or through direct contact. People at higher risk of developing flu complications include:
Young children under age 5
Adults older than age 65
Pregnant women
People with weakened immune systems
People with chronic illnesses, such as asthma, heart disease, kidney disease, liver disease and diabetes
Symptoms
Fever
Aching muscles
Chills and sweats
Headache
Dry and persistent cough
Shortness of breath
Weakness
Runny or stuffy nose
Sore throat
Eye pain
Diagnosis
Diagnostic tests available for influenza include viral culture, serology, rapid antigen testing, reverse transcription polymerase chain reaction (RT-PCR), immunofluorescence assays and rapid molecular assays.
Treatment
Drink plenty of liquids and Get more sleep to help your immune system fight infection to change your activity level, depending on your symptoms.
Take antivirals drugs, as prescribed by the health care provider
Have a light diet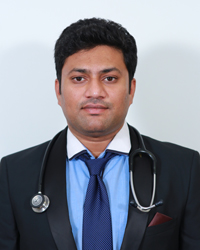 Dr Raghudeep Palla
Consultant Pulmonologist
OMNI Hospitals, Kothapet