Treatment & Management of Orthopaedic Trauma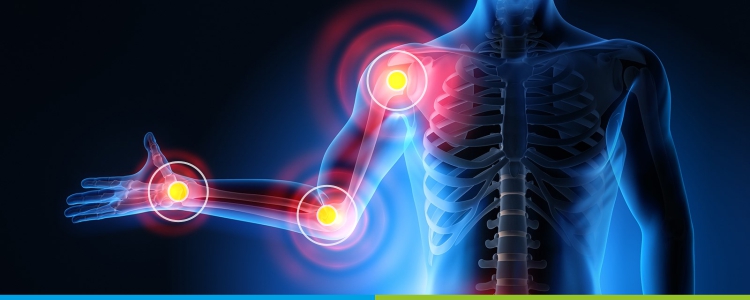 Trauma to the orthopaedic system refers to any serious injury to the bones, joints, and/or soft tissues caused by an external force. A car accident or fall, for instance, can cause these types of injuries, but not always. Besides trauma, overuse can also result in tibial stress fractures, which are reportedly caused by running long distances. An orthopaedic trauma comprises any type of injury, ranging from minor fractures to life-threatening situations. Although traumatic orthopaedic injuries are various, the goal of surgeons who specialize in the field is the same – to restore the function of the injured body part (s) quickly and effectively.
Although this type of injury is not always life-threatening, it can be life-changing, which is why it is so important to seek medical attention as soon as possible.
Common causes of orthopaedic traumatic injury:
Traumatic orthopaedic injuries occur most commonly because of:
Because of a fall
You are involved in an accident
Caused by physical violence
Sport-related injuries (basketball and football have the highest number of orthopaedic injuries)
Disasters caused by nature
Traumatic injuries are more common in some people than in others. Osteoporosis, a condition characterized by diminished bone density, increases the risk of a person breaking a bone when they fall compared to a young, healthy person.
Treatment & Management
When do you need an orthopaedic trauma expert?
Trauma to the orthopaedic system can sometimes be apparent right away. An orthopaedic surgeon will get to work right away if you have a life-threatening injury, such as a protruding bone. Sometimes, orthopaedic trauma is not life-threatening but still requires specialized treatment. An orthopaedic trauma specialist can most effectively treat the following injuries:
Fractures that do not break the skin (closed fractures)
Breaking the skin in a fracture (open fractures)
Fractures due to overuse (Small, hairline crack in the bone)
A dislocated joint
Injury from overuse
Although your primary care doctor or urgent care clinic may treat some of these injuries, see an expert. Some orthopaedic surgeons specialize in just one area of the body. For example, knees, hands, or feet. They have advanced knowledge of the musculoskeletal system.
What are the treatment options?
Fractures do not always require specialized care, but complex fractures may benefit from trauma-specific care. We use several innovative surgical techniques at OMNI in the treatment of trauma patients, including minimally invasive surgery, advanced external fixation, and bone-forming proteins, and bone graft substitutes.
Trauma treatment options without surgery
There are some fractures and dislocations that can be treated non-operatively, particularly those involving the clavicle, scapula, humerus, wrist, hand, and foot. The fracture can be treated non-surgically through an external fixation method, depending on its severity. The fracture is stabilized using splints, casts, braces, and other devices on the outside of the injury.
Trauma treatment options, including surgery
A physician uses an internal fixation method when he performs minor surgery on a bone to stabilize it with pins, wires, screws, and plates. Additional surgeries, such as bone grafting and limb lengthening, may be required if the injury is severe.
Way to recover
Fractures recover at different rates depending on their type and severity. Bones can take 3 weeks to several months to recover completely, and they may never fully heal in the worst cases. In most cases, the pain associated with the fracture will subside drastically before the bone has fully healed. Orthopaedic doctors prescribe gradual treatment for fractured bones that cannot be fully restored to pre-injury conditions. As you begin your new workout program, you may experience stiffness and muscle fatigue. This happens because your muscles, joints, and ligaments atrophy due to lack of exercise. Follow your doctor's instructions carefully to avoid re-injury.
Your first stop is likely to be the hospital if you suffer a broken bone or serious soft tissue injury. It's likely you will be sent for scans right away and surgery will be expedited if your case is handled by the emergency department so that your injury is stabilized and blood loss is minimized. Hence, you need a board-certified expert orthopaedic surgeon on your side when you suffer orthopaedic trauma or fractures.
Call at 888-0101-000 to request an appointment at OMNI centre of excellence for orthopaedics to learn more about orthopaedic surgery, trauma surgery, and the care we can provide to help you heal.