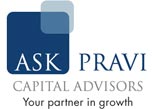 ASK Pravi, a joint venture between the ASK Group and Pravi Capital, invested Rs 60 crore in Hyderabad-based OMNI Hospitals. Know more about the investors at http://www.askpravi.com/
---
Investor's Press Release
ASK Pravi, a joint venture between the ASK Group and Pravi Capital, has invested Rs 60 crore in Hyderabad-based OMNI Hospitals, the mid-market private equity firm announced on Wednesday.
The transaction, which will see ASK Pravi take a significant minority stake in OMNI Hospitals, will allow the tertiary-care hospital chain to expand its network of hospitals, particularly in the southern and eastern parts of the country.
"OMNI plans to expand into a network of tertiary care hospitals across South and East India in the coming three to five years," said Surya Reddy Pulagam, promoter and managing director of OMNI Hospitals.
Promoted by the INCOR Group, OMNI Hospitals currently operates two hospitals located in Hyderabad and Visakhapatnam, offering over 20 specialities including Cardiology, Nephrology, Orthopedics and Paediatrics.
Anand Vyas, the managing partner of ASK Pravi Capital Advisors, will be joining the board of directors. Spark Capital acted as the sole financial advisor to OMNI Hospitals for the transaction.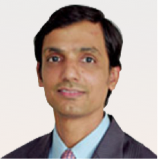 Anand Vyas
Managing Partner,
ASK Pravi Capital Advisors
"OMNI Hospitals has successfully demonstrated the ability to execute and manage a scalable asset-light hospital model. They have made a mark in providing affordable high-quality healthcare services in a short span of time,"
Set up by three former ICICI Venture executives – Jayanta Banerjee, Anand Vyas and Sunay Mathure – ASK Pravi focuses largely on businesses that target domestic consumption. It launched its debut fund, ASK Pravi Private Equity Opportunities Fund, in 2012, and announced its first close at Rs 200 crore, having raised capital from domestic investors, including family offices and high net-worth individuals.
"This investment fits in perfectly with our strategy of partnering with entrepreneurs seeking to expand businesses that serve the domestic market, in keeping with our philosophy of active investing," said ASK Pravi's Jayanta Banerjee.
The private equity firm's mandate is to invest in unlisted firms, with the average ticket size ranging between Rs 25 crore and Rs 75 crore. It, reportedly, takes about a 26% stake in each of its portfolio companies.