Gastroenterology & Surgical Gastroenterology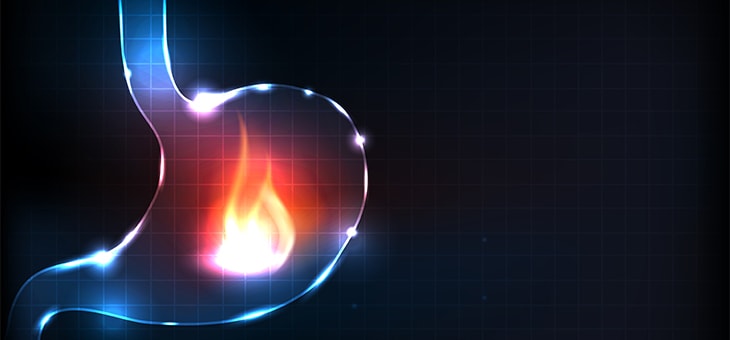 The Department of Gastroenterology provides a comprehensive care of diagnostic and therapeutic treatment for the complete array of digestive disorders. Our highly trained and dedicated team of gastroenterologists provides for prevention, diagnosis, evaluation and treatment of a wide variety of gastrointestinal diseases and give personalized, cost-effective quality care to patients.
Any problem related to stomach, small bowel, large bowel, pancreas, liver and biliary system or in short the abdominal part of the body and intestines is taken care by the Department of Gastroenterology & Hematology at Omni Hospitals. We are equipped with the most advanced equipment and treatment procedures for diagnostic and therapeutic Gastroenterology.
Sub Specialities
Gastroenteritis
Pyloric stenosis
Gastric cancer
Gastric ulceration
Peptic ulcers
Ulcerative colitis
Intestinal pseudoobstruction
Anal abscesses
Anal fissures
Cholecystitis
Systemic inflammatory response syndrome

We offer consultations/screenings and treatment for the following symptoms and diseases:
Abdominal Pain
Abdominal Tuberculosis
Acute Pancreatitis
Alcoholic Liver Disease
Blood in Stools
Chronic Pancreatitis
Cirrhosis of Liver
Constipation
Colitis
Diarrhea
Gastro-esophageal Reflux Disease
Gastric and Duodenal Ulcer
Gas, Indigestion
Gallstones
Gastrointestinal bleeding
Heartburn and Acidity
Hepatitis
Jaundice
Loss of Appetite
Metabolic Liver Disease
Pancreatitis
Stomach Ulcers
Vomiting
In addition, we also provide therapeutic services that include endoscopy, gastroscopy, colonoscopy (diagnostic & therapeutic), upper gastrointestinal endoscopy (diagnostic & therapeutic) as well as ERCP- Endoscopic Retrograde Cholangio Pancreatography.
Surgical Gastroenterology
The Department of Surgical Gastroenterology provides comprehensive care for diseases of the gastrointestinal tract (oesophagus, stomach, small intestine and colon), gallbladder, pancreas and liver. The department emphasizes a team approach, enlisting the co-operation of other departments in providing a multi-disciplinary approach to patient care.